COvered in Daydreams
SPACe BETWEEN OUR THOUGHTS
1.5 Million Stitch T-Shirt
One Cloud Sweatshirt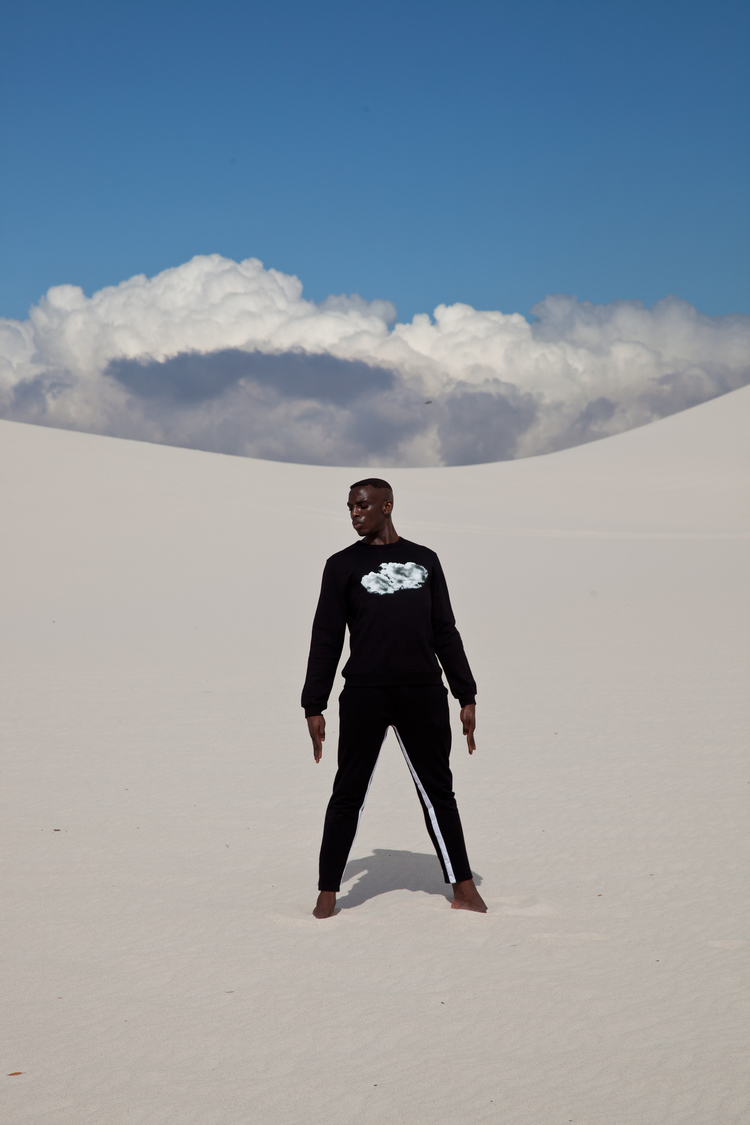 Covered in Clouds Sweatshirt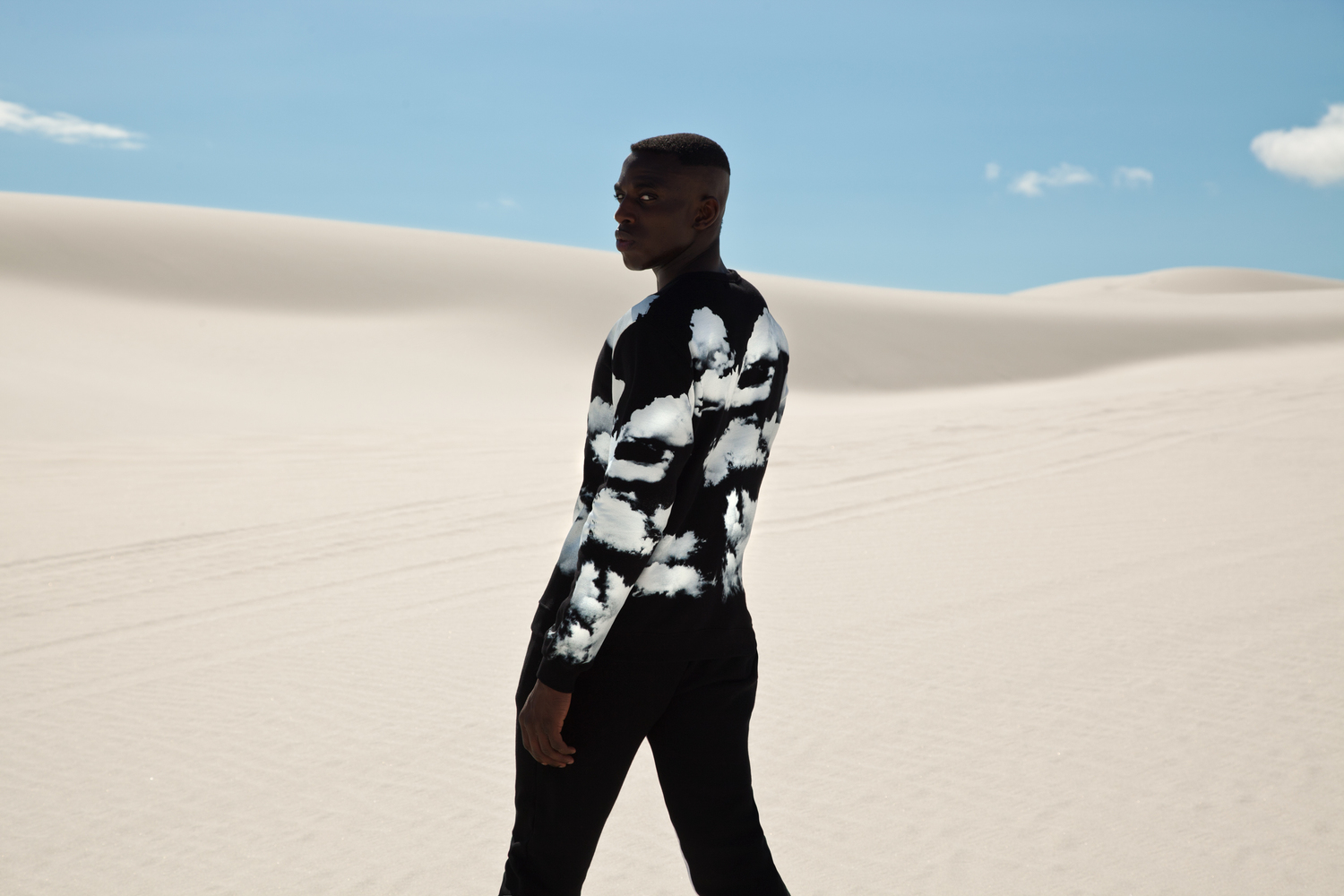 To dream is at the very essence of what it means to be human. We invite you to escape reality with our collection - Covered in Daydreams: the space between our thoughts. Here your mind can become lost in thoughts of what the fabric of the world offers.
Ashley Marc Hovelle's AW15 collection distracts our mind from reality with new digital prints and detailed hand-drawn embroidered applications. We proudly introduce our most detailed garment yet: The 1.5 million stitch sweatshirt. this takes 24 hours to embroider using 12 machine heads works simultaneously. Every square metre contains 760,000 stitches. inspired by the symmetry and magic of MC Escher, the aW15 collection showcases all over embroidery applications with welcome bursts of sunshine yellow from the depths of white clouds. Using the nest fabrications this collection allows summers to be dreamt away and welcomes crisp winter days.
AMH continues to offer the latest premium street wear looks with a re ned collection of monochromatic branded jersey- wear. these include sweatshirts, t-shirts, t-sweats, and collared sweatshirts with water resistant zips. Brushed reverse eece fabrications distract our mind from reality through our instinctual sense – touch. Seen throughout our previous collections our pieces are cut with set-in and raglan sleeves. For aW15 we have introduced close fitting necklines in the form of turtlenecks so you can tuck yourself away this winter.
We bring daydreams to life with laser cut heat pressed satin, matt nish applications, high build prints and new abstract logo forms. the monochromatic digital prints bring to life the crisp white clouds we see in our minds eye, and the black space between our thoughts.
Ashley Marc Hovelle
AMH T-Sweat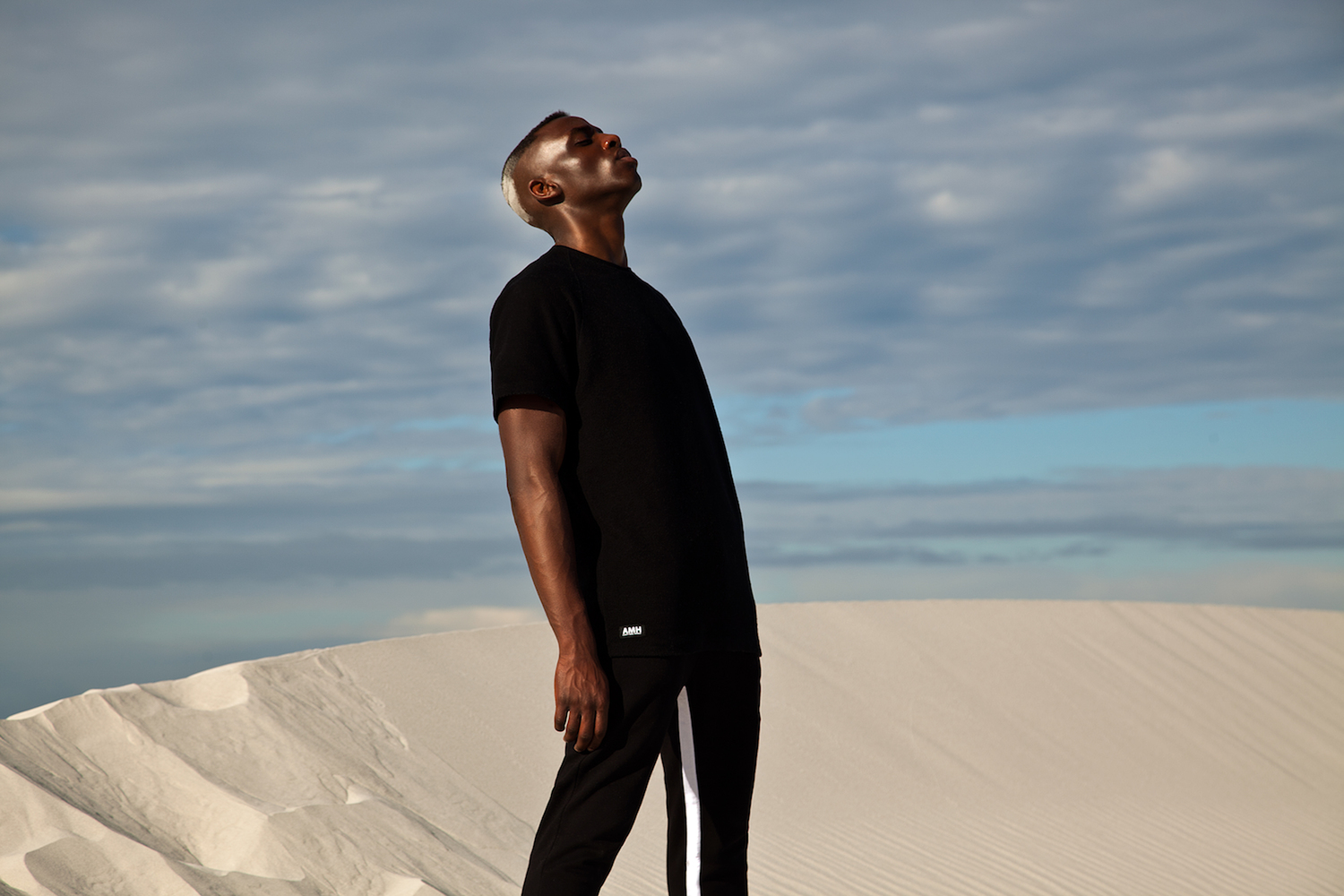 Daydreamer T-Shirt
Believer T-Shirt